SP81 DOUBLE NEEDLES UPPER MOCCASIN PATTERN STITCHING MACHINE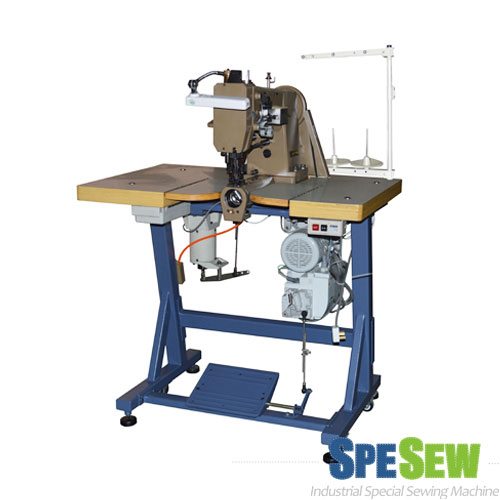 1. Product Parameter:
Sewing speed: Stepless speed regulating
Stitch length: 0-10mm
Sewing thread: Synthetic thread(0.6-1)
Needle spacing: 7.5mm/5.5mm/4.5mm
Sewing needle: DDX1(160#/180#/200#)
Motor: 750W/ 220V one-phase /50-60Hz
750W/ 380V three-phase /50-60Hz
Net weight: 135Kg
Domestic packing gross weight: 265Kg
Domestic packing parameter: 107*77*137(L*W*H) cm
Exported packing gross weight: 210 Kg
Exported packing gross weight: 111*81*140(L*W*H) cm
2. Characteristics:
1. Suitable for leather shoes, leisure shoes and leather help surface suture processing.
2. All parts were manufactured by HAAS CNC machines,which are ofhigh precision.
3. Replacingthe CAM can sew 12 kinds of line marks.
4. Electronic speed motorscan be used flexibly, stopping the needle position viacomputer control.