SP615 GOODYEAR SHOES BONDING CLOTH WELT MACHINE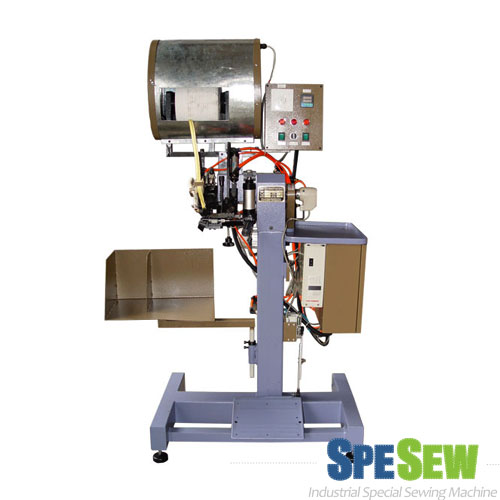 1. Product Parameter:
Sewing speed: Stepless speed regulating
Welt: Clothcover welt
Warm electrothermal: 400W/220V
Warm wind electrothermal: 500W/220V
Motor: 750W/220V/50-60HZ
Net weight: 118Kg
Domestic packing gross weight: 148Kg
Domestic packing parameter: 107*64*169(L*W*H) cm
Exported packing gross weight: 180Kg
Exported packing parameter: 95*66*176(L*W*H) cm
2. Characteristics:
1. Suitableto make cloth the welt andwelladhesive bonding live, is the key equipment of medium bottom shoe making for Goodyear flow .
2. All parts were manufactured by HAAS CNC machines, which are ofhigh precision.
3. The machine is able to complete the chain motion via PLC, which is set to control the pneumatic components, and it is also able to cut cloth welt automatically.
4. Incubators were set to preheat the cloth welt.
5. Adopting servo motor, speed can be flexible.