SP368 MASTER OUTSOLE STITCHING MACHINE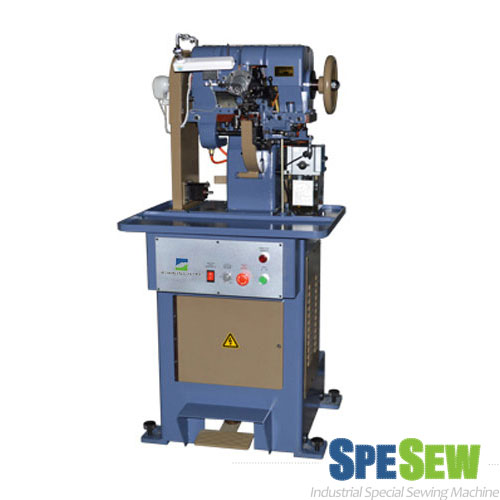 1. Product Parameter:
Sewing speed: Stepless speed regulating
Sewing thread: Compound thread or linen thread
Stitch length: 3.5-12mm
Sewing thickness: 3-18mm
Sewing needle: 200#230#260#curved hook needle
Motor: 750W/ 220V one-phase 50-60hz
750W/ 110V one-phase 50-60hz 750W/ 380V three-phase 50-60hz
Net weight: 344Kg
Exportation packing gross weight: 402Kg
Exportation packing parameter: 80*86*162(L*W*H) cm
2. Characteristics:
1. Suitable for heavy soles and heavy work boots edges suture and right-angle perimeter shoes to penetrate seam processing.
2. All parts were manufactured by HAAS CNC machines, high precision machining parts.
3. Using electronic speed motor speed can be flexible, stop the needle position by computer control.
4. Machines automatic oiling and durable.