SP991 VERTICAL SHOES INSOLE PENETRATING STITCHING MACHINE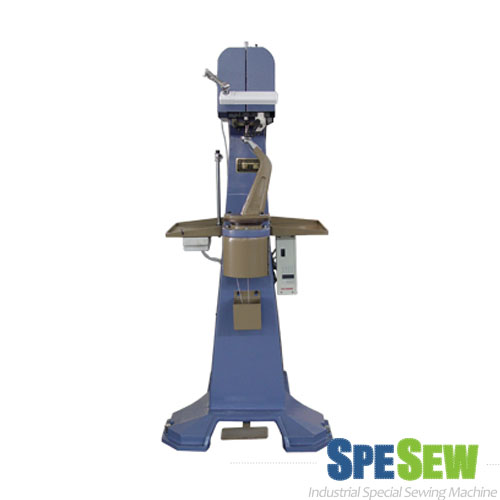 1. Product Parameter:
Sewing speed: Stepless speed regulating
Stitch: Single chain
Stitch length: 5-15mm
Sewing thickness: 5-15mm
Sewing needle: Straight hook needle(270#)
Motor: 750W/ 220V one-phase /50-60Hz
Net weight: 274Kg
Domestic packing gross weight: 312Kg
Domestic packing parameter: 86*100*175(L*W*H) cm
Exported packing gross weight: 350Kg
Exported packing parameter: 83*103*176(L*W*H) cm
2. Characteristics:
1. Vulcanized shoes insole penetrating sewing machines are suitable for various kinds of leather shoes, cloth shoes upper and insole through seam processing, especially suitable for sulfide shoes vamp and insole processing.
2.All parts of Vertical insole penetrating sewing machines were manufactured by HAAS CNC machines,which are of high precision .
3. Cloth shoes vertical insole penetrating sewing machines use electronic speed motors, the speed is flexible, stopping the needle position via computer control.