SP998 MASTER INSOLE STITCHING MACHINE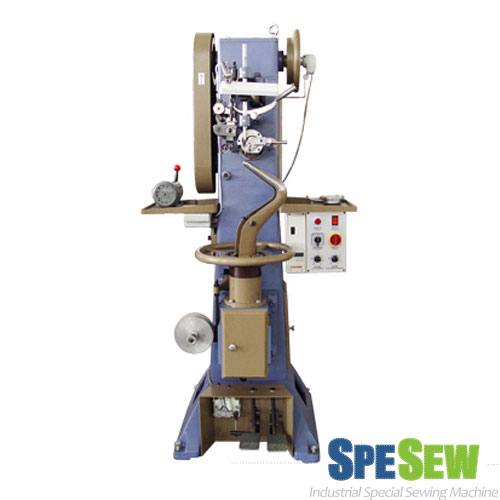 1. Product Parameter:
Sewing speed: Stepless speed regulating
Stitch: Double lock
Stitch length: 3-18mm
Sewing thickness: 6-20mm
Sewing needle: Straight hook needle(180#240#)
Motor: 750W/ 220V one-phase /50-60Hz
Net weight: 414Kg
Exportation packing gross weight: 496Kg
Exportation packing parameter: 98*98*190(L*W*H) cm
2. Characteristics:
1. Applicable to all kinds of shoes outsole and help the thoroughly, especially suitable for sewing processing rosin more strands of sewing thread.
2.All parts were manufactured by HAAS CNC machines, high precision machining parts.
3.Using electronic speed motor speed can be flexible, stop the needle position by computer control.
3. Other:

The machine is equipped with four type horns,Apply to leather shoes,colth shoes,boots,children's shoes bottom sole and upper penetrating sewing respectively
Especially suitable for rosin cobbler's twine sewing of military footwear