SP654 THREE NEEDLES SHOES UPPER STITCHING MACHINE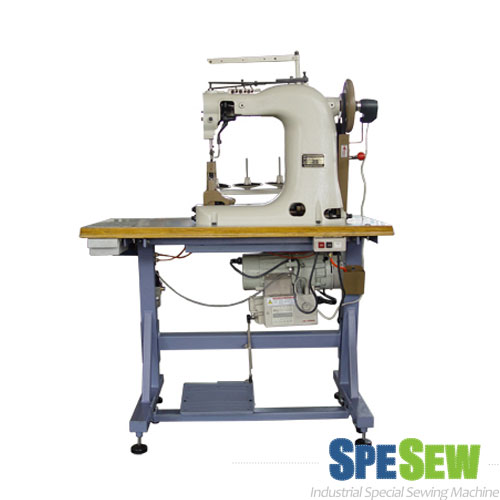 1. Product Parameter:
Sewing speed: Stepless speed regulating
Stitch length: 3-6mm
Sewing thickness: 2-6mm
Needle spacing: 2.4/3.15mm
Motor: 750W/ 220V one-phase 50-60Hz
750W/ 380V three-phase 50-60Hz
Net weight: 130Kg
Domestic packing gross weight: 165Kg
Domestic packing parameter: 122*74*148(L*W*Hcm)
Exported packing gross weight: 204Kg
Exported packing parameter: 123*76*154(L*W*Hcm)
2. Characteristics:
1. Apply to all kinds of leather shoes help surface and penetrate seam processing.
2. This machine is a three- row- needle chain sewing machine, and it is also able for single needle or double needle sewing usage, the needle yards is even, three line parallel is beautiful.
3. All parts were manufactured by HAAS CNC machines, which are of high precision.
4. Electronic speed motors can be used flexibly, stopping the needle position via computer control.